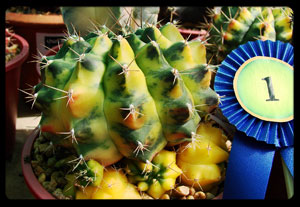 A Little About Us and What We Do
Petchtamsee Cactus is a leading Southeast Asia grower of exceptional quality cactus. Many of our clients consist of collectors since our cactus is perfect for what the client is seeking. We also assist customers who are looking for a plant to enhance their residence, or to give as a gift. Our specialty is the beautiful "variegated" cactus. We are known for our variegated cactus which has won many awards throughout Thailand. The cactus plant is grown from seedlings or cultivated through a mother plant. Once the cactus has developed its shape, color and maturity, they become available for display or purchase. We offer our customers a wide assortment to choose from our nursery.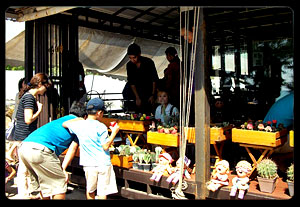 Come Visit our Nursery
The best way to appreciate the beauty of the variegated cactus is to visit out nursery.
Come see our wide assortment of cactus from the traditional to the colorful variegated plant. You can also purchase a wide variety of cactus from our nursery store. We are located along the beach coast of Rayong, 208km southeast of Bangkok. If you are here in Thailand, call us and we will give you directions. We also have printable driving directions here on the website. The cactus nursery is not open everyday. If you want to visit us, Please call us for make an appointment or more information regarding this service. We look forward to meeting you.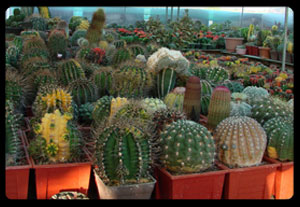 Browsing our Website
This website contains informative information such as how to care for tips and links to interesting cactus resources. Our photo gallery was created to show our prized cactus plants, our nursery and exhibitions that Petchtamsee Cactus has attended. We are creating our plant catalogue which should be available shortly.
Enjoy!